Brand New Tour for Straight Boys Jerk Off
Hello all, my name is Steve and I'm the designer for IntenseCash. When I designed Straight Boys Jerk Off five years ago, the web was designed for people that used an 800×600 screen resolution. It was a very narrow design and the tour was green, yellow, and black with a white background and it only had 3 small video previews. With the passing of the years and with screen resolutions getting higher, I really needed to re-design that tour. Below is a screen shot of the new design but click here to check out the new tour for Straight Boys Jerk Off. Its converting at 100% better ratios than before in the first week! Grab your link codes under IntenseCash today!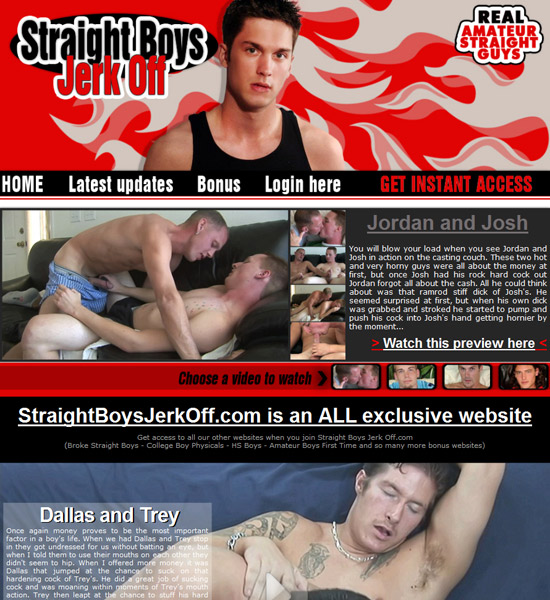 As you can see the new design is now wider without the clutter. I used the colors of black and red so they are smoother and not so much in your face as before. I also included seven video previews that are 580 wide x 330 in height. Overall, I think the new design reflects our site much better, and we are positive that it will raise ratios, in fact in the first week we have already seen improvements. We will be creating some FLVs in the coming days to help for promotion. To get an update when these are added please be sure you subscribe to our RSS Feeds.